Resources
>
The Awesome List of Charades Ideas for Thanksgiving - 100 Ideas (2021)
The Awesome List of Charades Ideas for Thanksgiving - 100 Ideas (2021)
It's Thanksgiving! One of the most important holidays of the year - remembering and having gratitude for all the amazing things going on in your life. It's the perfect day to give thanks and spend precious time with family and friends.
So why not keep the fun times going with a game of charades?
It's a great game to get everyone involved in an interactive and exciting way. And if you're looking for charades ideas based completely around Thanksgiving, you've come to the right place.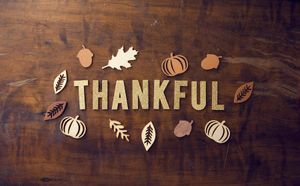 All of the ideas in this article are related to Thanksgiving, but just because it's Thanksgiving doesn't mean you need to keep that theme. If you want a random idea to act out at the click of a button, why not use either our main Charades Ideas Generator or our Kids Charades Ideas Generator? You can also check out our other articles, for long lists similar to this one.
Keep scrolling to find 100 ideas split into 4 categories including Thanksgiving words, movies, books and songs. Have fun :)
Thanksgiving word ideas
Why not kickstart your game with a few Thanksgiving words to act out? I'm sure you'll recognise most but if we've missed some, don't be afraid to go off-list! Also be warned: These may be harder to act out than you expect ;)
Thanksgiving
Turkey
Family
Gratitude
Harvest
Festival
Autumn
Scarecrow
Pumpkin
Corn
Apple pie
Saying grace
Fall
November (USA)
October (Canada)
Thursday (USA)
Monday (Canada)
Combine
Grain
Caramel apple
Sweet potato pie
Football
Pinecone
Freedom
Maze
Pilgrim
Maple leaves
Haystack
Friends
Bonfire
Movie ideas
We have a great list of Thanksgiving movies for you to act out for the day that's in it! Movies are one of the most popular categories to act out in charades, so if you would like a list of movies in general, why not check out our article here.
Friendsgiving
The Oath
Free Birds
Tower Heist
The Turkey Bowl
Little Fockers
Jim Henson's Turkey Hollow
Sweet November
Paul Blart: Mall Cop
You've Got Mail
The Blind Side
Pieces of April
House of Yes
Garfield's Thanksgiving
Funny People
Grumpy Old Men
Planes, Trains and Automobiles
Soul Food
A Charlie Brown Thanksgiving
Scent of a Woman
The Daytrippers
Krisha
Home for the Holidays
The Ice Storm
Hannah and Her Sisters
Tadpole
The Vicious Kind
Rocky
The War at Home
The Big Chill
Book ideas
Have a look at our list of Thanksgiving book ideas to act out below. Some of these may be a challenge as they're not all very well-known. If you're interested in difficult ideas for charades, why not read our easy and hard ideas article for a long list to choose from.
Giving Thanks: A Native American Good Morning Message
There There
1621: A New Look at Thanksgiving
The Nest
Thanks a Million
We Are Grateful
The Carck-Up
The Book of Delights
Strangers at the Feast
The Accidental Tourist
Menus
The Harrowing
Courting Disaster
One Big Table
The Ghost at the Table
I Know an Old Lady Who Swallowed a Pie
An Old-Fashioned Thanksgiving
Bear Says Thanks
Balloons Over Broadway: The True Story of the Puppeteer of Macy's Parade
Molly's Pilgrim
Song ideas
Another thing you can give thanks for today is the fact that you don't need to sing these songs in a game of charades... Check out our list of Thanksgiving-related melodies to act out below - second on the list won't be easy!
I've Got Plenty To Be Thankful For [Bing Crosby]
Autumn in New York [Billie Holiday]
Wild Honey Pie [The Beatles]
Sweet Potato Pie [Ray Charles]
Country Bumpkin [Cal Smith]
Harvest Moon [Neil Young]
Turkey Chase [Bob Dylan]
Young Pilgrim [The Shins]
Five Little Turkeys [The Learning Station]
Thank You [Led Zeppelin]
Cooking Up Something Good [Marc DeMarco]
Give Thanks and Praises [Bob Marley]
Apples, Peaches, Pumpkin Pie [The Techniques]
Blessed [Martina McBride]
But for the Grace of God [Keith Urban]
Thanksgiving Prayer [Johnny Cash]
We Are Family [Sister Sledge]
Thank God I'm a Country Boy [John Denver]
Be Thankful for What You Got [William DeVaughn]
(Do the) Mashed Potatoes [James Brown]
Looking for More Ideas?
If you're looking for more ideas, we have a free charades ideas generator that you can use. Filter through thousands of ideas on our database that can guarantee you won't run out of things to act out in your game of charades! If you would rather lists like the one above however, you can look through our resources page for a wide range of articles to read.
If you would rather be more traditional, we have a bunch of printable charades cards that you can download and cut up to pull out of a hat. We have paid and free options to choose from. Enjoy your game and Happy Thanksgiving!!