Resources
>
The Big List of Charades Place Names - 170 Ideas (2021)
The Big List of Charades Place Names - 170 Ideas (2021)
It's not always easy trying to come up with ideas on the spot for charades - which is why we're here to help.
And if you're looking for place name ideas to act out in a game of charades, excuse the pun but, you've come to the right place!
In this article, we have a huge list of ideas based on places for you to choose from. Although if you would prefer, you could use our Charades Ideas Generator for even more ideas.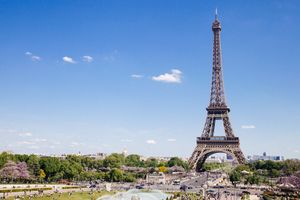 Acting out place names can be a great way to include some education in charades. If everyone playing has to pick a place name to perform, players can dust up on their geography and maybe even learn a little something. All of this is possible while keeping things nice and fun - it doesn't even feel like learning! Adults can of course learn from this too, but it's especially useful for kids, so if you're here to think of ideas to choose for your children, why not use our Kids Charades Ideas Generator or check out our article on Charades Ideas for Kids of All Ages for more help.
How to Signal You're Acting Out a Place in Charades
It's common enough to act out places in charades, but it's easy to forget how to signal that that's what you're going to do. Signalling this is quite simple - all you have to do is draw a circle in the air with your finger, and then point to the centre of it. We always recommend running through the signals for charades before playing, so everyone knows what each one means. Of course, if you're veteran players, this may not be necessary, but it's always good to know everyone is on the same page!
Our list of place ideas below are separated into 7 different categories of Continents and seas, Countries, Capitals, US states, Famous cities, Tourist attractions, and General places.
Continents and seas ideas
There are of course only seven continents in the world which are in our list, however we have also included some more seas in addition to the Seven Seas below. Some of these can be very difficult to act out, so if you like that and you want more hard ideas to perform, why not have a look at our article on Easy and Hard Charades Ideas for more choices.
Africa
Antarctica
Asia
Europe
North America
Oceania/Australia
South America
Antarctic Ocean
Arctic Ocean
Indian Ocean
North Atlantic Ocean
South Atlantic Ocean
North Pacific Ocean
South Pacific Ocean
Irish Sea
Red Sea
Black Sea
Caribbean Sea
Persian Gulf
Baltic Sea
Country ideas
In our list below, we have mentioned different countries both easy and hard to act out and guess in charades. If you are trying to keep things simple, starting with your own country is usually best. If you want to create more of a challenge, performing some irregular and longer named countries can be key.
Ireland
Azerbaijan
New Zealand
Japan
Dominican Republic
United States of America
Kyrgyzstan
Spain
Lesotho
Italy
Federated States of Micronesia
United Kingdom
Mozambique
Belgium
Papua New Guinea
China
Malta
Russia
Liechtenstein
Germany
Capital ideas
Similar to the last list, starting with your own capital city can be easiest to guess in charades. If you are doing this for educational reasons, why not try to come up with some yourself? Or you could even use our generator to filter through place names and name the capital city of each country that pops up - and vice versa!
London
Kabul
Luxembourg
Beirut
Paris
Port-au-Prince
Dublin
New Delhi
Rome
Montevideo
Vatican City
Damascus
Brussels
Santiago
Beijing
Copenhagen
Tokyo
Prague
Yamoussoukro
Ottawa
US state ideas
Again, if you would like to use this as an added opportunity to make the game more educational, why not try to come up with US states yourself? Don't worry, we have the full list of 50 states in alphabetical order below in case you get stuck!
Alabama
Alaska
Arizona
Arkansas
California
Colorado
Connecticut
Delaware
Florida
Georgia
Hawaii
Idaho
Illinois
Indiana
Iowa
Kansas
Kentucky
Louisiana
Maine
Maryland
Massachusetts
Michigan
Minnesota
Mississippi
Missouri
Montana
Nebraska
Nevada
New Hampshire
New Jersey
New Mexico
New York
North Carolina
North Dakota
Ohio
Oklahoma
Oregon
Pennsylvania
Rhode Island
South Carolina
South Dakota
Tennessee
Texas
Utah
Vermont
Virginia
Washington
West Virginia
Wisconsin
Wyoming
Famous city ideas
Even though there were multiple capital cities mentioned above, we thought it best to include some famous cities that aren't capitals too, as sometimes a country's capital can be outshined by another city. Check out our list of famous cities below.
Sydney
Istanbul
Nice
Rio de Janeiro
Marrakesh
Auckland
Geneva
Timbuktu
Vancouver
São Paulo
Johannesburg
Toronto
St Petersburg
Casablanca
Mumbai
Dubai
Barcelona
Dubrovnik
Zürich
Shanghai
Tourist attraction ideas
Our list of tourist attractions includes the old and new seven wonders of the world, mentioned first, while also taking note of other attractions that may be well known to some readers. Have a look at our list of tourist attractions for a fun game of charades.
Great Pyramid of Giza
Hanging Gardens of Babylon
Lighthouse of Alexandria
Colossus of Rhodes
Statue of Zeus at Olympia
Mausoleum at Halicarnassus
Temple of Artemis at Olympia
The Colosseum in Rome
Christ the Redeemer Statue
The Taj Mahal
Machu Picchu
The Great Wall of China
Chichen Itza
Petra
Eiffel Tower
Cliffs of Moher
Statue of Liberty
Grand Canyon
Niagara Falls
The Louvre
General places
In addition to all of these famous countries, cities and one-of-a-kind places, we wanted to include some general places that people could go to on a normal day. Whether that be a day of leisure or work, we wanted to mention it in this article. Check out our list of general places to act out in charades.
Cinema
Restaurant
School
Park
Library
Stadium
Grocery store
Beach
Pub
Nightclub
Bowling alley
University
Office
Golf course
Concert
Zoo
Circus
Theatre
Farm
Church
Looking for Even More Ideas?
If you want even more ideas, I recommend using our Charades Ideas Generator for more help. There are tons of great ideas on there for you to choose from, all you have to do is pick your favourite categories and get generating! If you would rather look at more written out lists like this one, we have a lot more available on our Resources page - have fun!